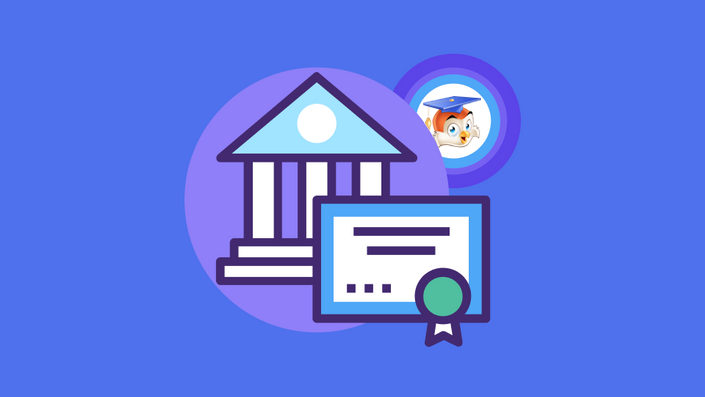 Government Grants and Free Services
The largest single source to apply for government grants, forgivable loans, free services and financial assistance by state.
This course is America's most complete reference source to (practically) every free source of money and help available from government offices, non-profit organizations and the internet according to the state you live in.
Including: personal grants, forgivable loans, unclaimed property, free professional services & sources of extra income that cost $0. These are programs you will never find searching Google because these programs don't advertise.
What Will I Learn?
Know the sources for state government personal grants
Own a reference source that can be used for years for solve most any financial problem for every member of the family.
Understand how government money programs work in your state and how best to use them.
Learn how to cash in on the New Free Easy-Income Sources on the internet that are bigger and better than government grants including crowdfunding, peer-to-peer loans and the shared economy.
Learn where to apply and how to apply, to every legitimate program available to you because you live in a specific state.
Produced by America's #1 Free Money Expert, Matthew Lesko. The award winning financial columnist, serial entrepreneur, and New York Times best-selling author with over 40 Years of free money research experience.
How it works:
Select your state of residence and a full report will be sent to you within 1-2 business days.
Use the state report and follow along with the course videos
Your Instructor
Armed with a MBA in computerized management information systems paid for thanks to government money because of service as a Naval Officer in the Vietnam War, Lesko became a professor in computer science and started a career as an entrepreneur.
His first successful company was a consulting business that helped Fortune 500 companies tap government programs to finance mergers and acquisitions and enter new markets. In a few short years, this business grew from himself with a phone and a desk in a one-room apartment to 30 researchers in downtown Washington, DC.
He then left the corporate world to educate the average consumer how they also can use the same government programs to help their lives. He has written over 100 books on the subject of free money. Two became New York Times best-sellers.
He was also a columnist for the New York Times Syndicate and Good Housekeeping magazine. He has appeared on hundreds of radio and TV shows and made regular appearances on Letterman, Larry King, Leno, CNN, Fox, The Today Show, Good Morning America, and Oprah. Moreover, he been featured on Vice and hosted a Tedx Talk. His crazy TV infomercials were among the most popular in the industry and he is often recognized on the street because Lesko always wears Question Mark Suits.
Now he is involved with what is happening on the Internet with Crowdfunding, Peer-To-Peer and the Shared Economy. He has been studying this industry for the last 3 years and has amassed a collection of over 1,000 interviews of people who have used crowdfunding money or began crowdfunding websites.